Upcoming Events
March 10th
ThinkHUGE President Dr. Juan José Daboub will be speaking at the Concordia Americas Summit in Miami, Florida about opportunities to improve economic growth in Latin America.
April 18th
ThinkHUGE will host an Investors Conference and MOU Signing in San Salvador that will focus on financing individual projects with the ability to generate jobs in the Northern Triangle region of Central America and the United States. As part of the event, three HUGE Founder banks will sign an MOU formalizing their commitment to working together on further developing financial inclusion and funding large strategic infrastructure projects in the region.
More information on these upcoming events and more on our website
Latest News and Activities
On January 10th, ThinkHUGE participated in a regional conference hosted by the George W. Bush Institute, FUNDESA, FUSADES, and Fundación Eléutera in Guatemala City, Guatemala to highlight the need for the Northern Triangle countries to work together to spur economic growth in the region. The event brought together senior-level participants from various sectors in El Salvador, Guatemala, and Honduras, including representatives of the private sector, civil society, NGOs, and academia. Executive Director Greg Huger represented HUGE at the event, "An Opportunity for the Regional Economy | Investments to Reduce Migration."  A HUGE thank you to the hosts for the invitation!
HUGE Founders are living examples of the values they promote. On January 18,  Ficohsa renewed its commitment to gender equality by becoming the first Honduran financial group to sign a UN pact that seeks to promote Women's Empowerment Principles (WEP) in companies. Congratulations to HUGE Founder Ficohsa – you represent us well.
HUGE Founders were among the 50 selected for an award by RRHH Digital and the Awards of Happiness, in alliance with the INCAE Business School, to managers throughout Central America and the Caribbean who through their actions have inspired their professional teams to seek excellence in an environment of general well-being. Congratulations to Camilo Atala of Ficohsa, Guillermo Gaiviria of The Central American Bottling Company (CBC), Francisco Baltodano of Pantaleon, and Claudia Kattan de Jordan of Crowley Corporation.
On January 10th, Congressional Republicans and Democrats voted overwhelmingly in favor of a new committee after Speaker of the House McCarthy announced that elected officials on both sides of the aisle no longer trust China. The bipartisan consensus in the US House of Representatives to examine the United States' strategic competition with China can only mean that trade tensions will continue to increase, resulting in an enhanced need for nearshoring to the Northern Triangle.
On January 24th, ThinkHUGE Executive Director Greg Huger had the pleasure of joining the Atlantic Council's Adrienne Arsht Latin America Center Central America Task Force meeting. We are incredibly grateful to have a seat at the table with these influential colleagues, and we look forward to future gatherings of the Task Force.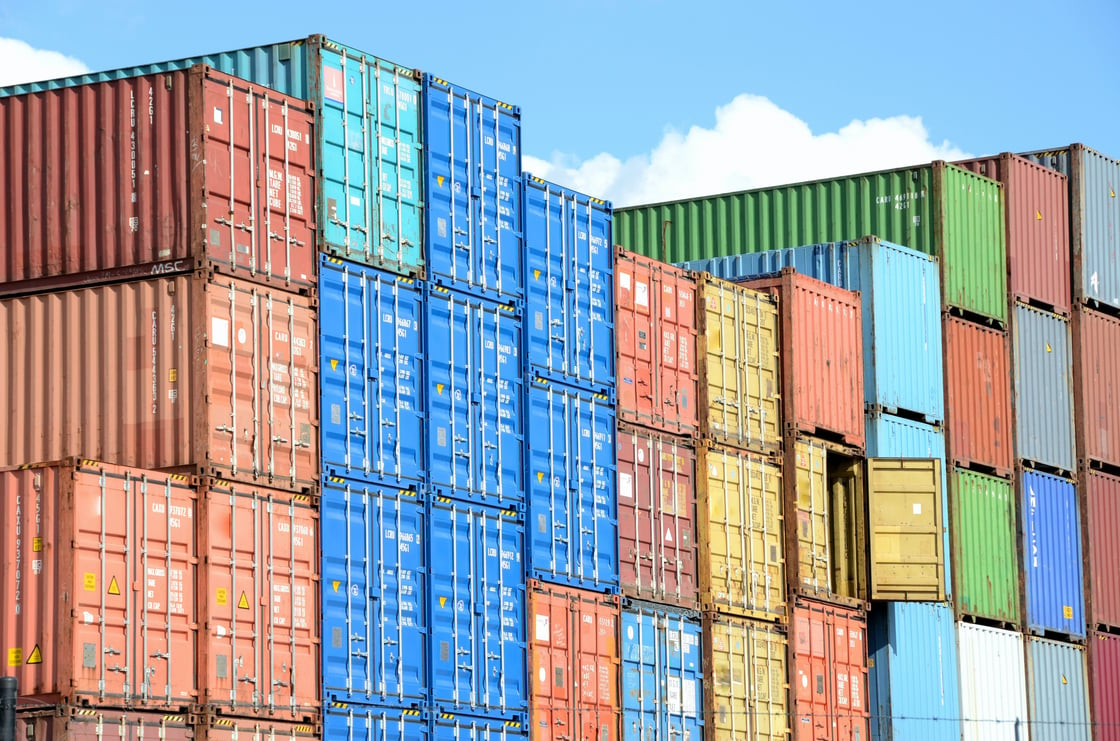 Kim Glas, President & CEO of the National Council of Textile Organizations (NCTO) published a highly informative article packed with data, that discusses how CAFTA-DR is benefiting the region through two-way trade in textiles and apparel, what the Biden Administration is doing to drive private sector investment and strengthen economic partnerships in our region, and what we can do now to take full advantage of the opportunity this historic trade agreement offers. We highly recommend you check this one out.
On February 23rd, ThinkHUGE Executive Director Greg Huger was invited to speak on a panel during FUSADES' virtual event, "Nearshoring, cadenas de valor, oportunidades y retos para el Triangulo Norte". Huger took this opportunity to explain that the success of nearshoring depends on the efforts and collaboration of all: governments at all levels, the private sector, and civil society in Honduras, the USA, Guatemala, and El Salvador, and pointed out that interactions between the government and the private sector that identify and address problems and opportunities are a mutual responsibility. ThinkHUGE thanks FUSADES for inviting Huger to speak about important topics and promote our initiatives in the region.
On Friday March 3, Dr. Juan José Daboub, President of the ThinkHUGE delivered closing remarks at the Womble Bond Dickinson LATAM Summit 2023 in New York City. Dr. Daboub commented on the influence of Latin America on US economic development, and why there has never been a better time to take advantage of current nearshoring opportunities within the Northern Triangle region of Central America and the United States.
On March 2nd, FUSADES honored the legacy of Don Roberto Murray Meza who 40 years ago led the creation of this organization.  Based in San Salvador, FUSADES is a civil society group that promotes the economic and social progress of Salvadorans through sustainable development, a democratic system of law, individual freedom, and dialogue as a mechanism for resolving disagreements.  HUGE Executive Director Greg Huger spent part of his career building FUSADES alongside Mr. Murray Meza and thus was invited to share his memories with the group that gathered in San Salvador to celebrate his life. We commemorate the life of Don Roberto Murray Meza and hope that his legacy will inspire people throughout the region to pursue progress.
On March 7th, ThinkHUGE Founder Claudia Kattan de Jordan of Crowley Corporation was a Featured Speaker at the Association of American Chambers of Commerce in Latin America and the Caribbean's (AACCLA) Outlook on the Americas Conference in Miami, Florida. Speakers discussed economic and political issues set to impact trade and investment in the coming year. We thank Claudia for her representation of HUGE at this forum.